Formulas for the
Sport and Working Dog
Keep your eye on the prize, not the food bowl. Your champion deserves the perfect formula for high performance, mega endurance, and quick recovery. That's just what you'll get with PowerEdge.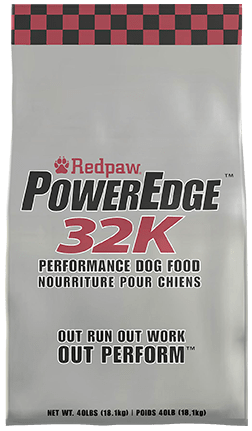 The perfect formula during intensive training and competition season. Also ideal for pregnant dogs and puppies.
Ready to see the Redpaw difference?